If you are out here looking for whether PPC is actually a good marketing strategy or not. Then I guess it is safe for me to assume that you already have a little knowledge of what PPC actually is and what it has to offer for your business and you.
However, if you are completely new to the subject of PPC and somehow ended up here in a quest to know all there is to know about PPC. Even then you have come to the right place, since here I will not only let you know the secret behind whether PPC is actually the perfect marketing strategy or not. But also, take you through all the small knicks and knacks revolving around PPC to understand it better and then be able to decide for yourself whether it is actually worth it or just hype.
Also Read :- SEM vs SEO
What is PPC and How does PPC work?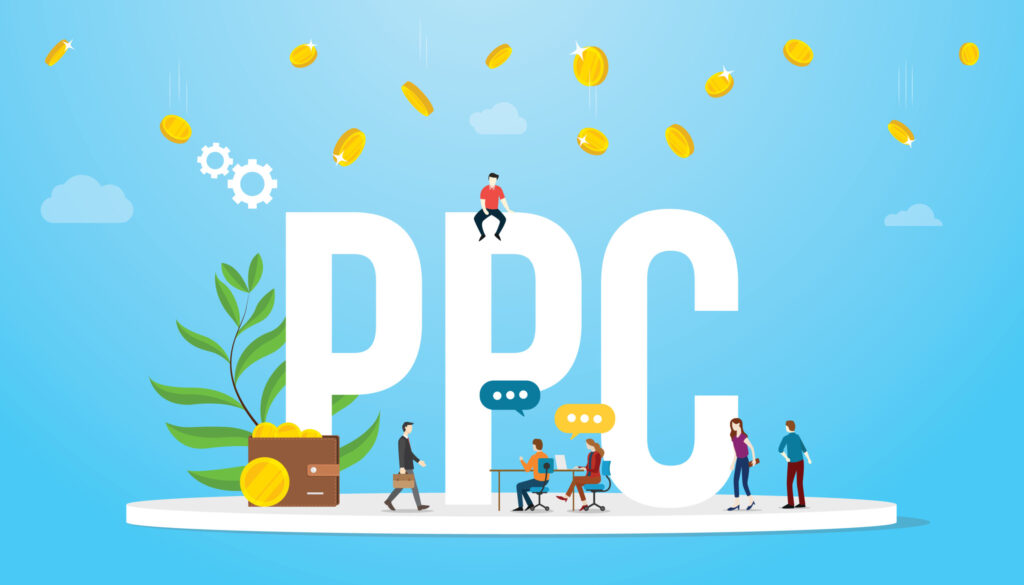 Well, for starters PPC basically stands for Pay-Per-Click and is considered as one of the many advertising strategies you can make use of in order to direct traffic to your website.
What PPC basically does is enable you to run ads on result pages of various search engines out there for specific keywords or collection of keywords which your end-users might type in their respective search engines and which keyword you will target in order to show your ads corresponding to the selected keywords flash up on your audience's screen.
As long as you do it right, your ads are sure to show up on the end-user's screen once he or she searches for something with the keywords you have targeted on their respective search engines.
But, then again just showing up on your end-user's screen does not mean that your business is all good to go and that this strategy is perfect.
You obviously will need to know what you are dealing with, how to put it, and when is the right time to put it. And if you do a good job in running a successful PPC campaign, then turning such traffic from your ads into quality leads is just something you can really look forward to in your digital marketing future.
If you are still unsure about what PPC is or what it looks like, then let me explain with the help of a simple example.
Ok, so let me first go to the most commonly used search engine all over the world type in 'Shoes' as can be seen in the snapshot below, and hit on the search button.
Now, once you hit on the search button and you are taken to the search result page, you most often will notice that the first two or three links for the term you had searched just now will have the term 'Ad' placed before there links, quite similar to what you can see from the picture below.
Now, if you create a PPC campaign right and efficiently, then depending upon how much money you had spent on the ad and how you decided to reach out to your target audience, your ad too might show up on your end-users screen or at times might even not given what kind of a competition you are dealing with.
What I mean by the type of competition you are dealing with, I basically mean that if you are targeting the word 'shoes' as seen from the example above. Then given that there are so many giant online e-commerce businesses out there dealing with the same product or keyword, that your particular ad might not even show up. Or even if it does, not up to the mark how you expected it to. Hence, in such cases Keyword Planning and Research as well as other
parameters such as SEM, CPC, Ad Rank, Quality Score, Backlinks, Landing pages and so on must also be taken under consideration before planning and making a strategy for an effective PPC campaign for your product or business overall.
So, by now I believe you have pretty much got the gist of what PPC is all about and how it can help you reach out to your target audience and convert this audience into quality leads if done well and properly.
Next, let us have a look at what are some of the most common PPC platforms out there and how PPC might actually help you, given its quite a few benefits.
Also Read :- Email Marketing Tips
Top PPC Platforms
Here, I have listed some of the top PPC platforms you can make use of in order to carry out a successful PPC ad campaign for your desired keyword and reach the audience you and your business desire.
Google Ads
Well, this definitely tops the list in every way. Being one of the most widely used search engines all over the world, PPC services provided by Google itself will definitely have some pros of their own. Right?
Facebook Ads
Let's be honest here, today hardly people use Facebook as social media platform but rather use it as a search engine for the most part. With Facebook, the most latest and recent news and happening from all over the world comes right in front of you. From finding mere people to information regarding a particular topic, everything can be done with the help of Facebook today.
Moreover, the best part about Facebook is its huge ever online user base, which keeps engaged with the social platform more than what you would see in the case of any other search engines out there when it comes to user engagement.
And since the user engagement is so high on Facebook, the chances of getting your business and product to your end user just becomes exponentially higher.
Moreover, given that more than 90% of the total world population uses Google's search engine to get all their questions answered. This automatically makes it an ideal place to start your PPC journey from. So, if you have no specific platform or audience in mind, then you most probably could and should start off with Google Ads itself.
Bing Ads
Next to Google, one other search engine which is popular among the majority of online users out there would be Bing. Bing too, like Google, offers similar services and tools when it comes to marketing and analyzing your campaign data online. And thus, Bing, quite similar to Google, has a lot to offer when it comes to running successful ads to reach out to your target user base.
Top Advantages of PPC
PPC campaigns are cost-effective
If you are low on budget and cannot take on all SEM strategies, then PPC practically is your savior. PPC ads let you understand how much you need to spend in order to expect a certain result.
Moreover, given the fact that PPC ads only charge you for end-users who actually click on the links and then head to your website, it is quite a cost-effective deal on its own.
PPC produces faster results
Well, this is probably the biggest advantage of all, where you can see the results instantly. And once you are able to see your results early, the better your chances of trying out something better to give even better results.
PPC is trackable
This greatly helps you to track as well as to measure how you are doing or how your ads are doing when it comes to converting potential leads out of the many users who see and interact with your ads. This greatly helps in SEO and gives you a better understanding of how to strategize your future plans and goals.